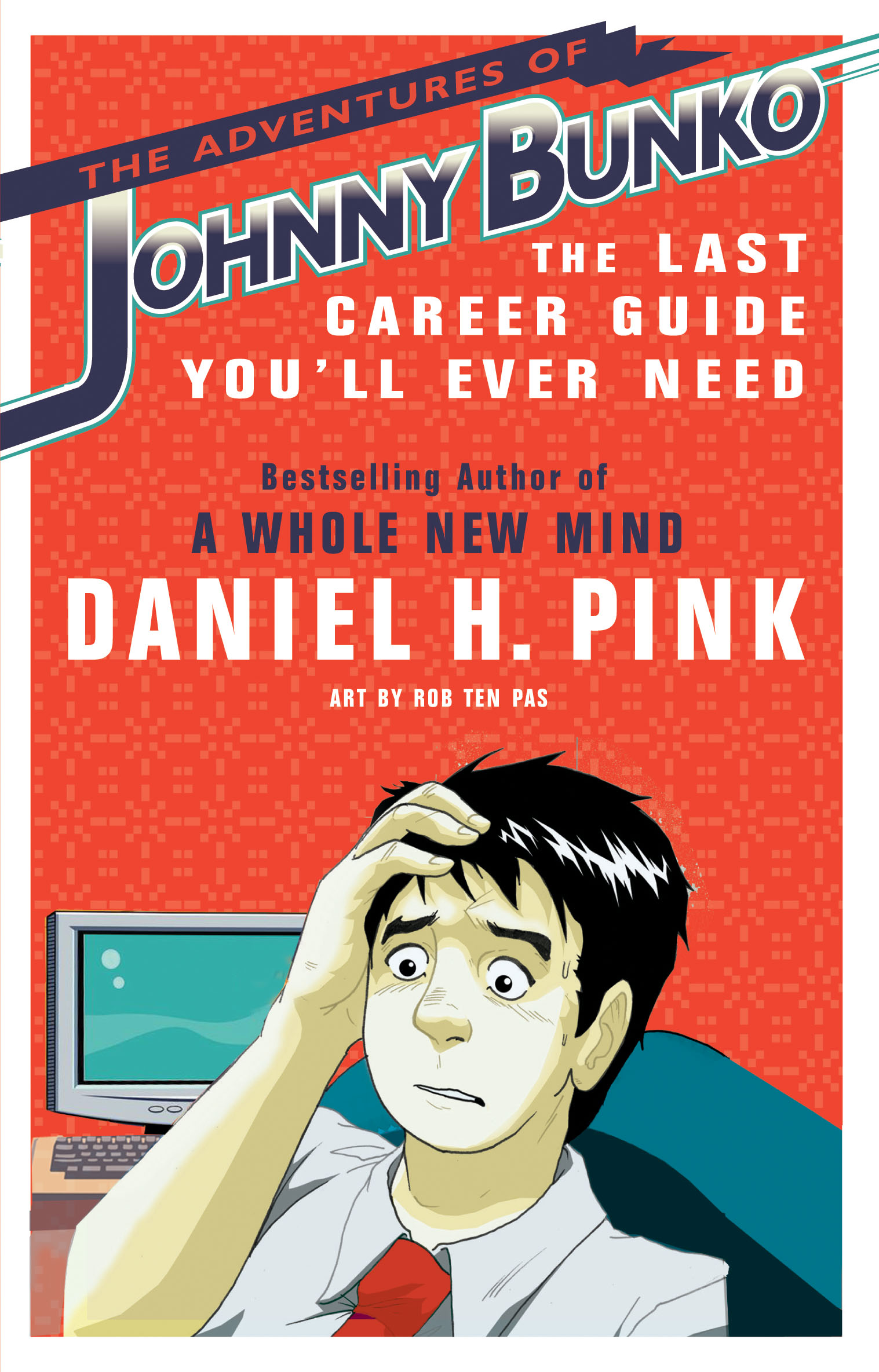 Daniel Pink's book, Johnny Bunko, is an insightful, fresh look at careers and issues facing young and old. Even as a Generation X-er, I appreciate the book. I've recommended it to countless people and have yet to hear a bad word about it. Great stuff!
If you want a good, quick overview of the book, check out the video trailer.
With his six lessons, Daniel Pink makes a simple, easy to remember career and lifestyle manual. I read this book in twenty minutes and have spent hours discussing it since. It motivates me to reflect on my career and think how I can make adjustments and be happier.
I love the fact that Pink states there is no plan. Things are way too complex to predict, so you just do things that increase your skills and have intrinsic value. It reminds me of the old-school philosophy of learning: knowledge and education are valuable, even if you don't know how you'll use them right now.
I'd recommend this book to everyone. Buy it, read it, follow it!
Oh….Check out the Johnny Bunko website: http://www.johnnybunko.com/ Very cool!
Share